A Remarkable Circular Stockard System for SCG Thailand
Reference
High performance & robustness in a compact space
Customer's Problem
Limited storage space for inventory can be a huge issue in any business. Simply because the amount of space you have available to you is limited does not mean that you cannot expertly handle those bulk materials effectively.
SCG was having this issue as it looked to handle a huge pile of woodchips (150'000 m3) in a minimal footprint.
The AMECO Solution
By their very nature, AMECO's circular stockyard systems (CSS) take up far less space than other systems as they are stacked circularly rather than laid out in a linear configuration.
AMECO Group offered SCG our unique value proposition that the competition could not match:
Designed to fit in their space with no unique civil engineering needed
Made of high-quality steel for optimal robustness
Built by a well-trained workforce 
Improves the quality of material output by reducing its random variability thanks to the AMECO CSS homogenization process mechanism
This value proposition is built upon AMECO's rich set of real-life operational data

Unlike the competitors SCG evaluated, which either lacked the know-how or were pushing unadapted solutions, AMECO ultimately delivered a new machine that would help SCG solve the problem in a way that fits into their workflow, rather than forcing them to change their entire business.
We ensured that our machine controls were operator-friendly enough for teams who had never used a similar machine before and robust enough for those who have been using similar machines for years. The result was an immediately operational machine.
Key Metrics
The capacity of the woodchip stockpile is 150,000m3 (196,000yds3), with a pile 

diameter of 120m (393ft).

The machine stacks the woodchips onto this pile at a rate of 300tph and 

recovers the material at a rate of 125tph.

These figures made the machine at the time one of the largest over-pile stacker reclaimers in the world in terms of pile capacity.
Beyond the Installation: AMECO after-sales services keep SCG's plant running
Like all our customers, AMECO supports SCG along every step of the machine's journey from the initial installation, custom spare parts delivery, ramping, and residual lifetime extension (RLA). Our global maintenance teams are available to our customers for inspections and propose improvements that will benefit the plant's daily operations and extend the life expectancy of AMECO machines. We recommend yearly inspections – they require very short downtimes and can be easily split over 2 days if the production schedule requires it. 
In June 2022, a team of AMECO experts successfully assisted SCG with analyzing its AMECO circular storage system, which has been in continuous operation since it was commissioned in 2013.
Our experts gave particular attention to the central slewing ring as it is a critical part of the machine which allows the rotation of the reclaimer arm and, due to its position on the central column, supports the entire weight of the upper structure of the machine.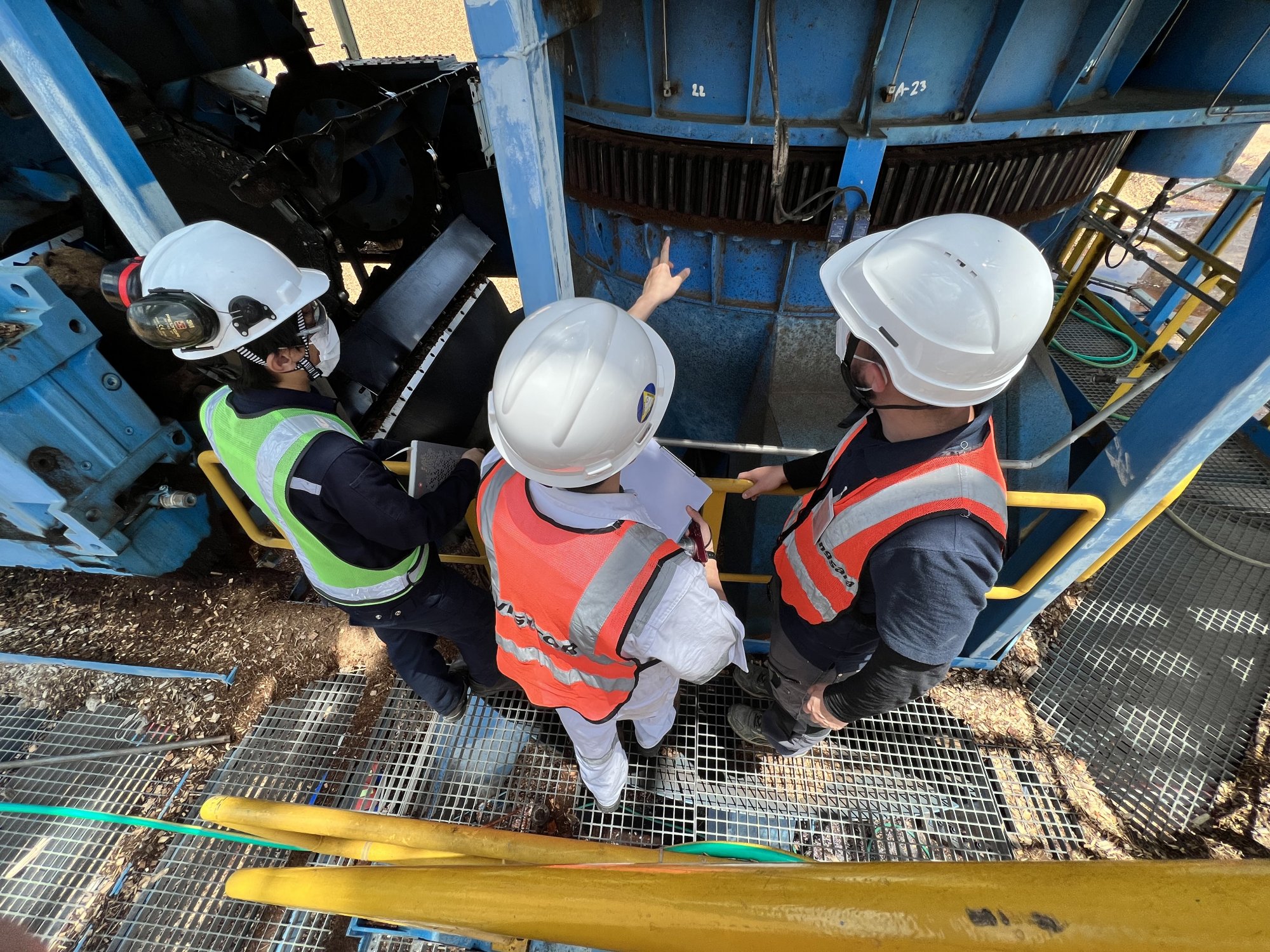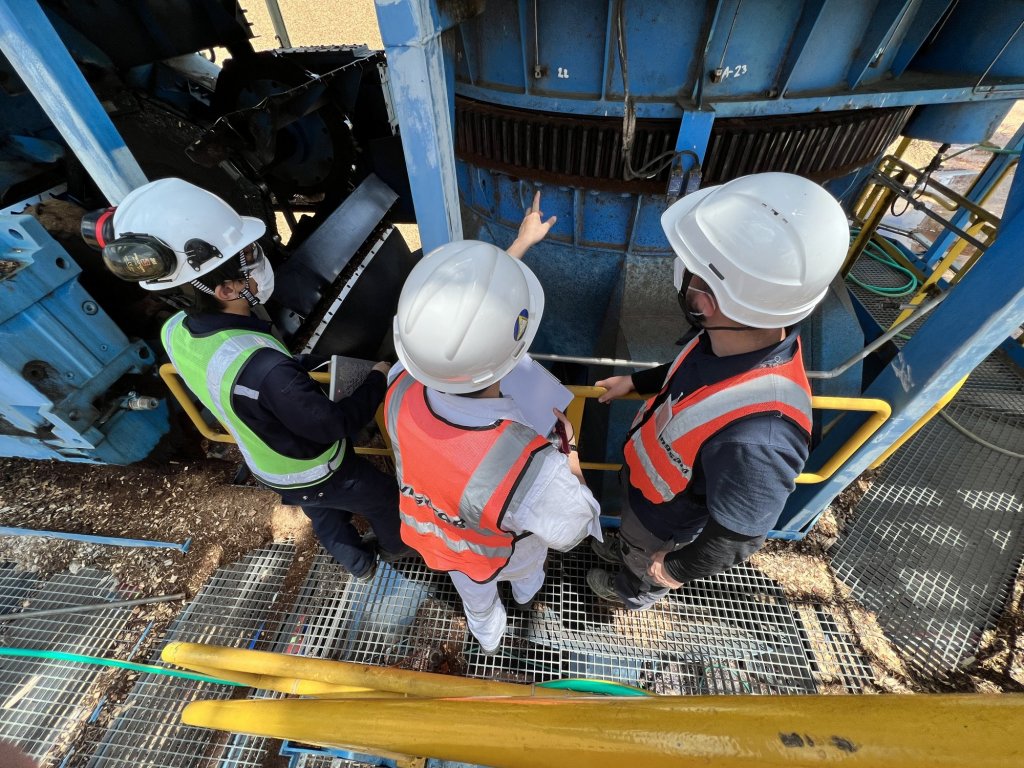 Our team then provided SCG with a comprehensive assessment of the machine status and a maintenance roadmap plan, including 11 highly detailed solutions to optimize its OPEX. 
Get in touch with us for your bulk handling equipment needs
Contact us
Industry
Material
Capacity (Ton per Hour)
Solution
Reclaiming
- Stacking
- Stockyard Management
Storage Configuration
Service
Product
Product type
Circular Storage System (Stacker+ Reclaimer)
Volume handled
150'000 m3