Why EPC Daewoo Engineering chose AMECO to ensure Morocco's energy supply
Reference
High throughput & robustness to handle the massive material volume
Customer's Problem
Daewoo Engineering & Construction (Daewoo E&C) was keen to participate in two major plant projects at Jorf Lasfar in Morocco – extending a thermal power plant to deliver two 20 MW units and building a separate fertilizer factory for OCP, the state-run phosphate company.
These two projects combined strong business and strategic importance for the country:
The upgraded power plant was critical to eliminate recurring power outages. If the power plant isn't reliable, the nearby desalination plant can't produce fresh water, which could lead to a water shortage in the area.
Reliable at the Phosphates Terminal, which could lead to costly delays. Second, the power plant provides power to a nearby desalination plant, which produces fresh water for the local community.
However, Daewoo E&C had never previously won a contract in the region and faced tremendous competition. To win, its leadership looked to OEMs that could deliver on its track record of making nuclear reactors, which need advanced technology, and thermal, hydro, and tidal power plants that run efficiently and have low OPEX.
The AMECO Solution
Thanks to our 90+ years of experience delivering highly robust bulkhandling solutions, AMECO's reclaimers were considered a great fit to handle the two 1-kilometer long and 60 meters wide longitudinal piles.


AMECO Group also offered Daewoo Engineering and TAQA Morocco a unique value proposition that the competition could not match:
Made of high-quality steel for optimal robustness
Built by a well-trained workforce 
Fully automated for maximum safety and performance
The machine in numbers
Beyond the Installation: AMECO after-sales services keep TAQA Morocco's plant running
Like all our customers, AMECO supports TAQA Morocco along every step of the machine's journey, from the initial installation, custom spare parts delivery, ramping, and residual lifetime extension (RLA). 
In June 2022, a team of AMECO experts assisted TAQA Morocco with analyzing its 2 AMECO machines which have been in continuous operation since it was commissioned in 2011.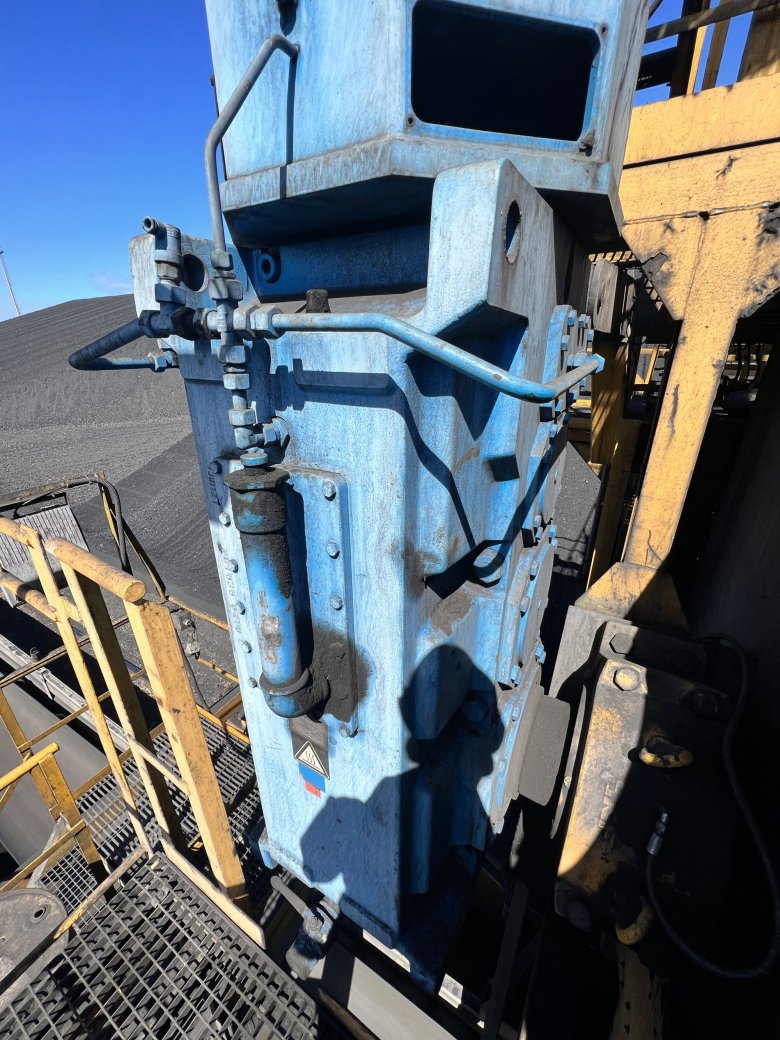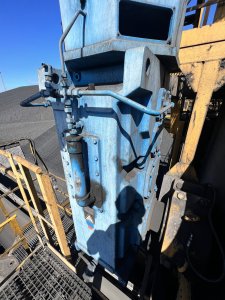 Our experts paid particular attention to the motors, cables, and anti-collision sensors as they are among the critical parts of the machine. Our team then provided TAQA with a comprehensive assessment of the machine's status and a customized maintenance plan to optimize its OPEX. 
Get in touch with us for your bulk handling equipment needs
Contact us
Industry
Material
Capacity (Ton per Hour)
Solution
Storage Configuration
Service
Product
Product type
Single-Boom Portal Reclaimer (PS1)