How the largest oil & gas producer in Bolivia lowered OPEX thanks to AMECO's coaching
Reference
How the largest oil & gas producer in Bolivia lowered OPEX thanks to AMECO's coaching
Customer's Problem
A capable, reliable, skilled operator workforce is the key to success in most production environments. This was certainly the case for customer YPFB, Bolivia's national state-owned petroleum company and the country's largest provider of natural gas.
To meet its ambitious goal of increasing natural gas production, YPFB needed to increase its production throughput. They also needed to refresh an operator training program to ensure their newly hired operators were ready to operate AMECO equipment, installed in 2011, to handle the increased volume.
The AMECO Solution
Thanks to our proven design built upon AMECO's rich set of real-life operational data, AMECO's reclaimers (PSx) stand out not only thanks to their extreme reliability and robustness but also because of how machine controls are operator-friendly enough for teams who have never used a similar machine before and robust enough for those who had used similar machines for years.

This makes it easier to provide a comprehensive training program for all YPFB plant personnel, focusing on operational and maintenance personnel that is actionable and easy to digest
AMECO's team of experts developed a customized training program that met YPFB's specific needs. One of the critical components of their success was our operator training program. By teaching their operators how to maintain and operate their equipment correctly, we helped them lower their overall operating costs (OPEX). In addition, our spare parts program ensured that they had the right parts on hand when needed, which helped lower their costs.
Outcome
YPFB was awarded as best-in-class maintenance champion based on meeting its production goals and improving its overall operations by implementing our training.
Want to become a maintenance champion like YPFB?
Download our FREE eBook below!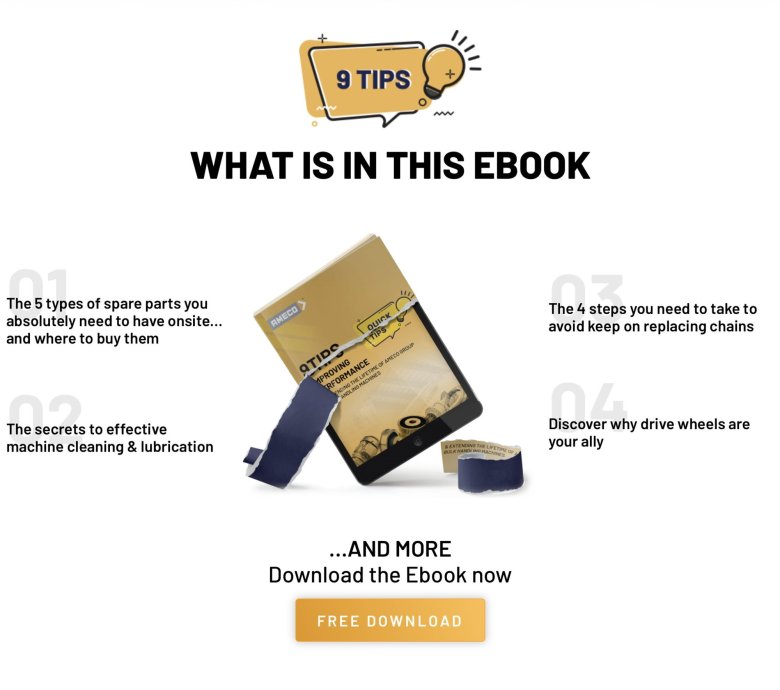 Get in touch with us for your bulk handling equipment needs
Contact us
Industry
Material
Capacity (Ton per Hour)
Solution
Storage Configuration
Service
Product
Product type
Dual-Boom Portal Reclaimer (PS2)
Primary arm length
23.5 meters
Secondary arm length
19.5 meters